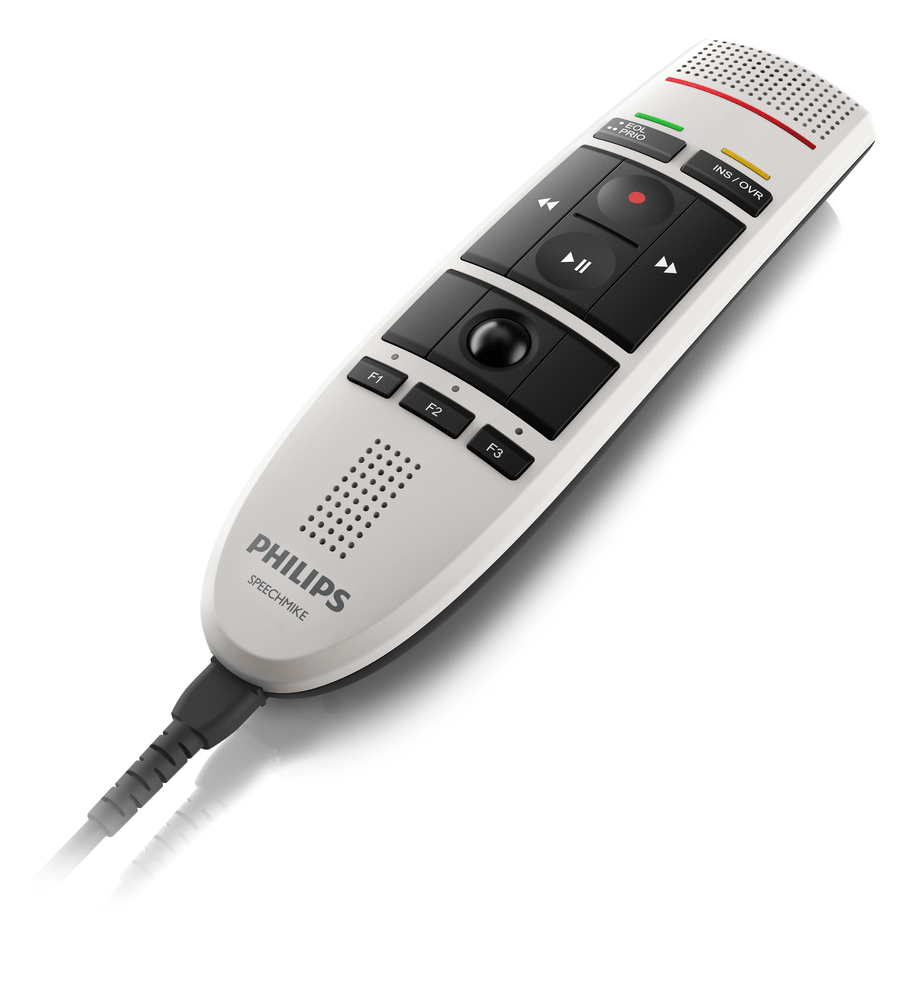 Philips SpeechMike Pro
World renowned. The industry-renowned SpeechMike LFH3200 is in its third generation of intuition and functionality.
This USB microphone from Philips has a unique one-thumb-operation design for a comfortable fit in your hand and ergonomically placed buttons in the "Dictation Zone" ensure quick operation of Record, Play, Rewind and Fast Forward. The device features a rear trigger button and in-device trackball for PC navigation.
The Philips LFH3200 SpeechMike has an integrated sound card and speaker for crystal clear playback of your dictation to enable easy audio transcription.
Request more information
Recording Solutions