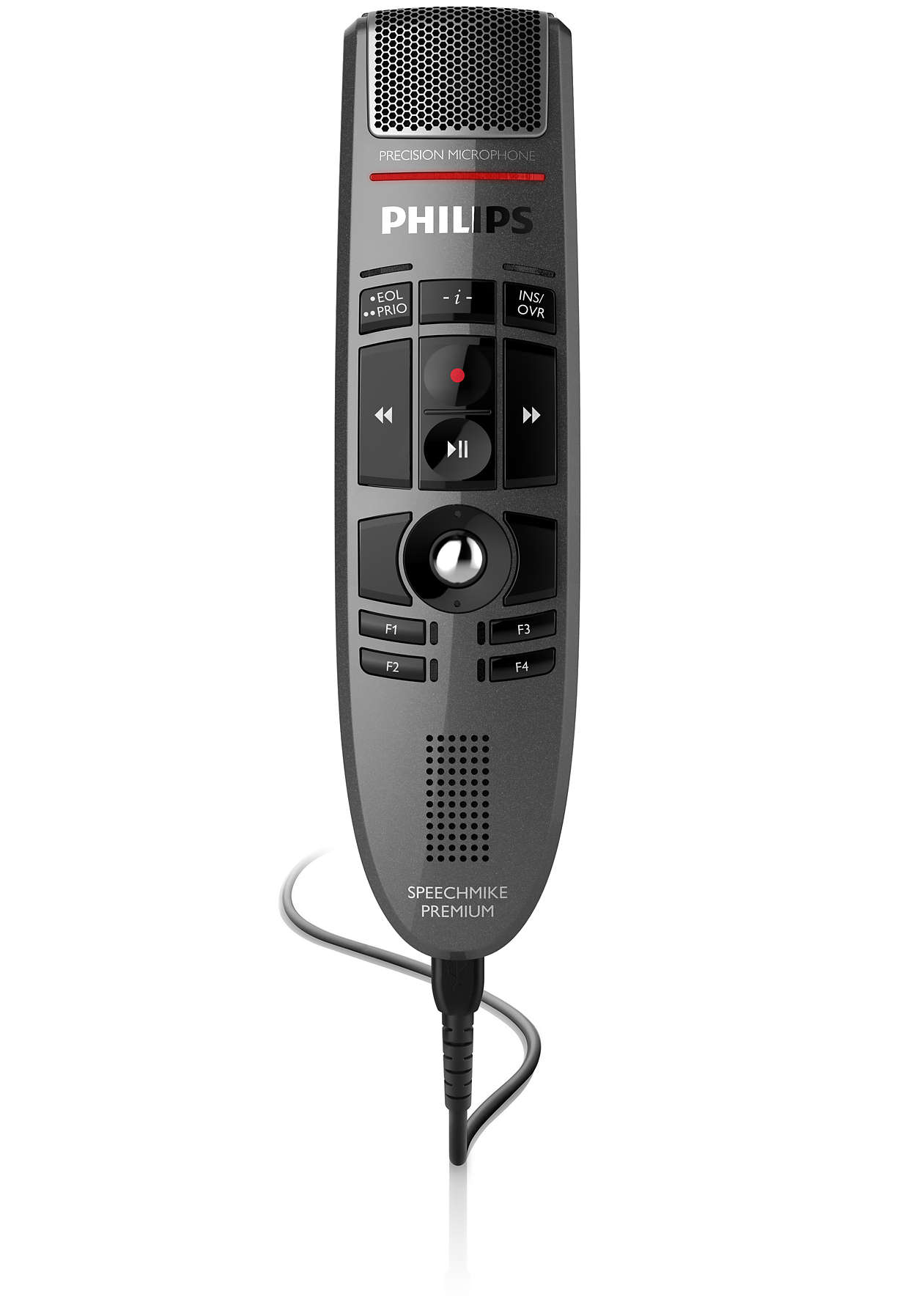 Philips SpeechMike Premium
Our most prestigious microphone. The Philips SpeechMike LFH3500 Premium Dictation Recorder from Philips is the result of several years worth of research and development to create the ultimate desktop recording microphone.
This device encompasses all the standard requirements of enhanced audio recording, the optimised ergonomics of a newly enhanced device and the technical capacity of the most revolutionary voice-to-text processing tool. Its free-floating studio quality precision microphone has an improved structure and a built-in noise-reduction pop filter to record perfectly using the industry renowned DSS format.
Typical to modern SpeechMikes, the device has an antimicrobial surface to ward off bacteria and to enable quick-start recording the Philips SpeechMike LFH3500 includes the world's first motion sensor in a stationary digital dictation device.
Request more information
Recording Solutions