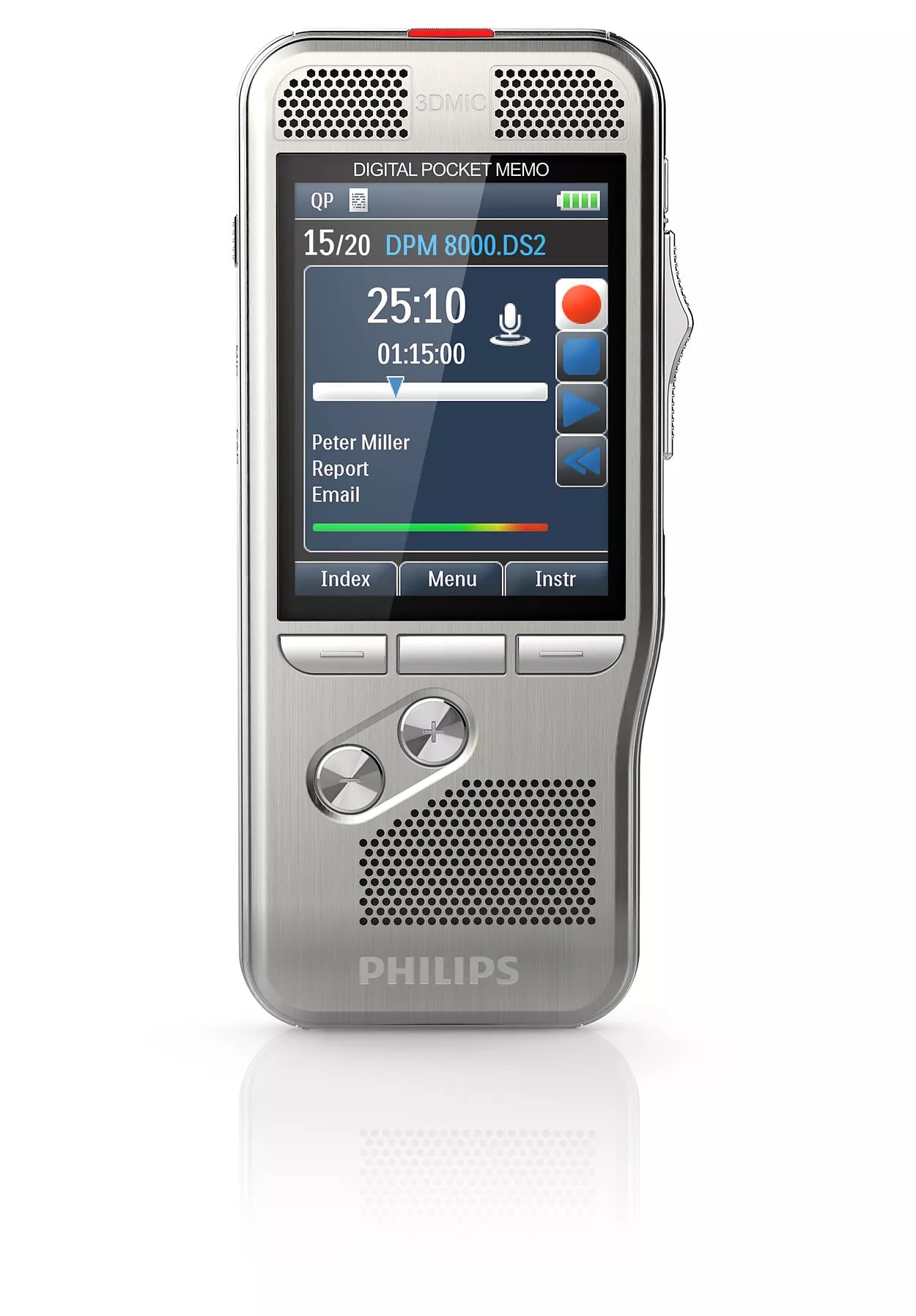 Philips Digital PocketMemo
After years of research and development, Philips has made a breakthrough in portable digital recording by creating a prestige device with an array of user-led features.
The PocketMemo DPM8000 dictation recorder takes dictation to new levels of convenience and technical efficiency with a series of ergonomic benefits and in-built recording options. Its 3D Microphone technology delivers the best audio quality in any recording instance and an in-device motion sensor recognises movement and begins to dictate automatically.
Perfectly suited for dictation-intensive professions, its encryption feature not only protects the dictation file from unauthorised access at any point in the processing stage, but also locks the device from prohibited use using a PIN/PUK code.
Request more information
Recording Solutions