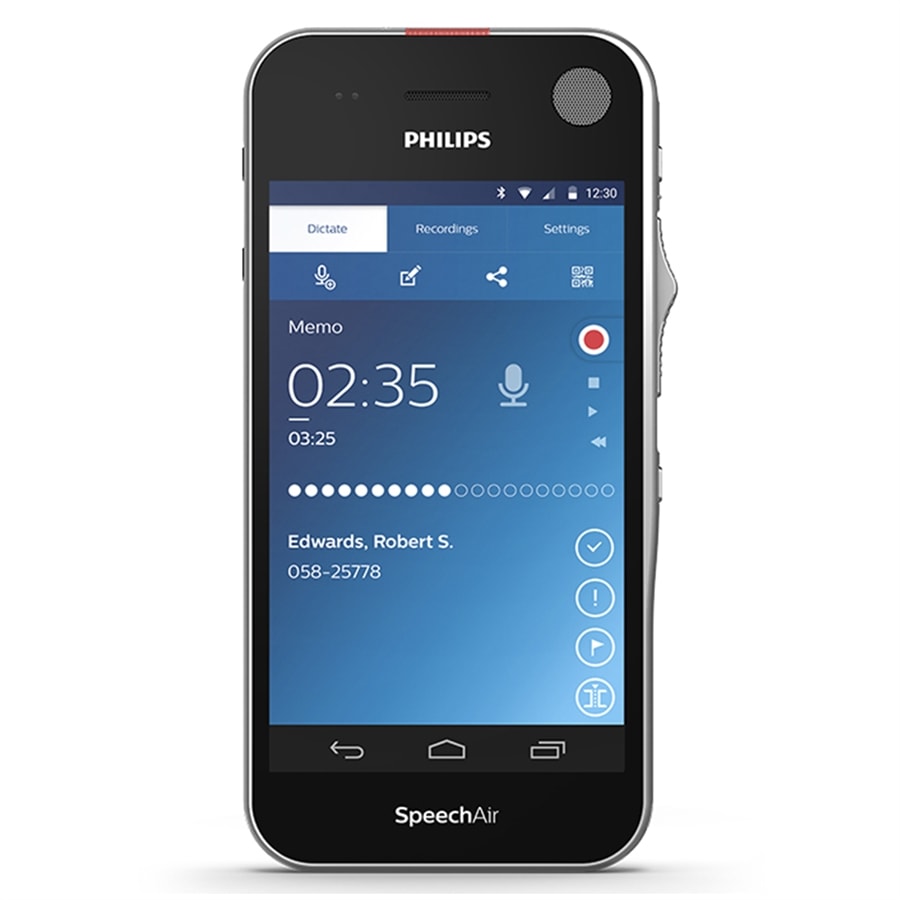 SpeechAir Smart Voice Recorder
The SpeechAir smart voice recorder saves you time and resources by enabling off-site recording and upload to make you more productive than ever before. Whether you are a doctor or solicitor, the Philips SpeechAir offers maximised working time for authors who need to record whilst working out of the office.
The integrated Wi-Fi functionality lets you record and share your files from anywhere and at any time- completely location -agnostic and convenient – and the recorder app comes with the standard Philips dictation features such as editing modes, priority, EOL flag, enhanced data and dictation list as well as sending options.
Request more information
Recording Solutions